LearningRMPS.com is a completely free to use site. And is used by thousands of people each month. It was originally set up to help my own students without the need for a password or log in. It has grown and as such the domain itself costs over £100 a year to keep the site running. This comes from my own money. I have no sponsorship or income from ads. If you feel you benefit from the site please donate what you think it is worth to you.
For Scientific Materialists, it is unreasonable to believe that a God or Supernatural being created the Universe. Instead, they deduce through scientific reasoning and the scientific method that the origin of the Universe can be explained solely through science with no religious input.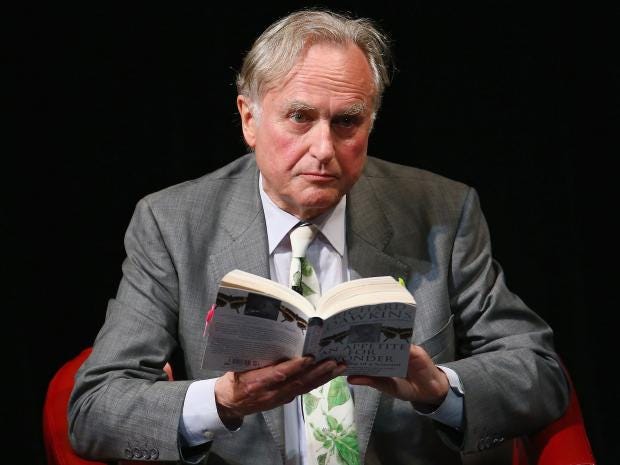 One believer of this approach is Richard Dawkins, an evolutionary biologist who is firmly against the idea of God and has published several pieces discrediting religious responses to the origin of the universe. In contrary to this is Edward Osbourne (E. O.) Wilson, a scientist who was brought up as a Christian but became an atheist. He does, however, believe science and religion can work together to provide a better understanding of how the world works.
Stephen Hawking has dedicated his life's work to the exploration of Black Holes and in turn the Big Bang Theory. He believes that all the evidence that is currently available points to the Big Bang is the beginning of the universe. Until other evidence disproves this theory he believes that this is the only plausible explanation for the origin of the universe. When looking at what is a reasonable
When looking at what is a reasonable explanation, scientists look to theories that can be proven or disproven with the Scientific method. This is why revelation is unacceptable to many as it cannot be tested, verified or falsified.
Scientific theories, regardless of what they are about, are theoretical. This means they are theoretically right until a new piece of evidence can prove or disprove the hypothesis. You can read more about the scientific reasoning behind the Big Bang Theory in a previous post The Big Bang Theory Explained
When discrediting religion, many would use the argument that a book written thousands of years ago cannot have all the answers. If God did create the universe and the Bible is God's word, why does it not explain more about the origins of the universe?  However, the counter-argument of this is that the Bible should not be taken literally.
When you are asked about whether it is reasonable to believe a God created the universe you have to always remember what is reasonable to one person may not be reasonable to another. It is all down to personal interpretation.
SaveSave